Ratchet & Clank is a game that was released for the PlayStation 2 in 2002 financed and created by Insomniac Games, the original designers and screenplay writers for the Spyro the Dragon series. The game was rated T for Teen by the ESRB in the United States.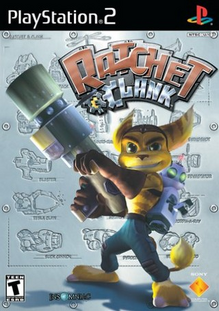 Gameplay
The player controls Ratchet through a third-person perspective.
Plot
Ratchet is working on a ship so that he can leave the planet he is currently on.